Handmade Shoes by
Diomande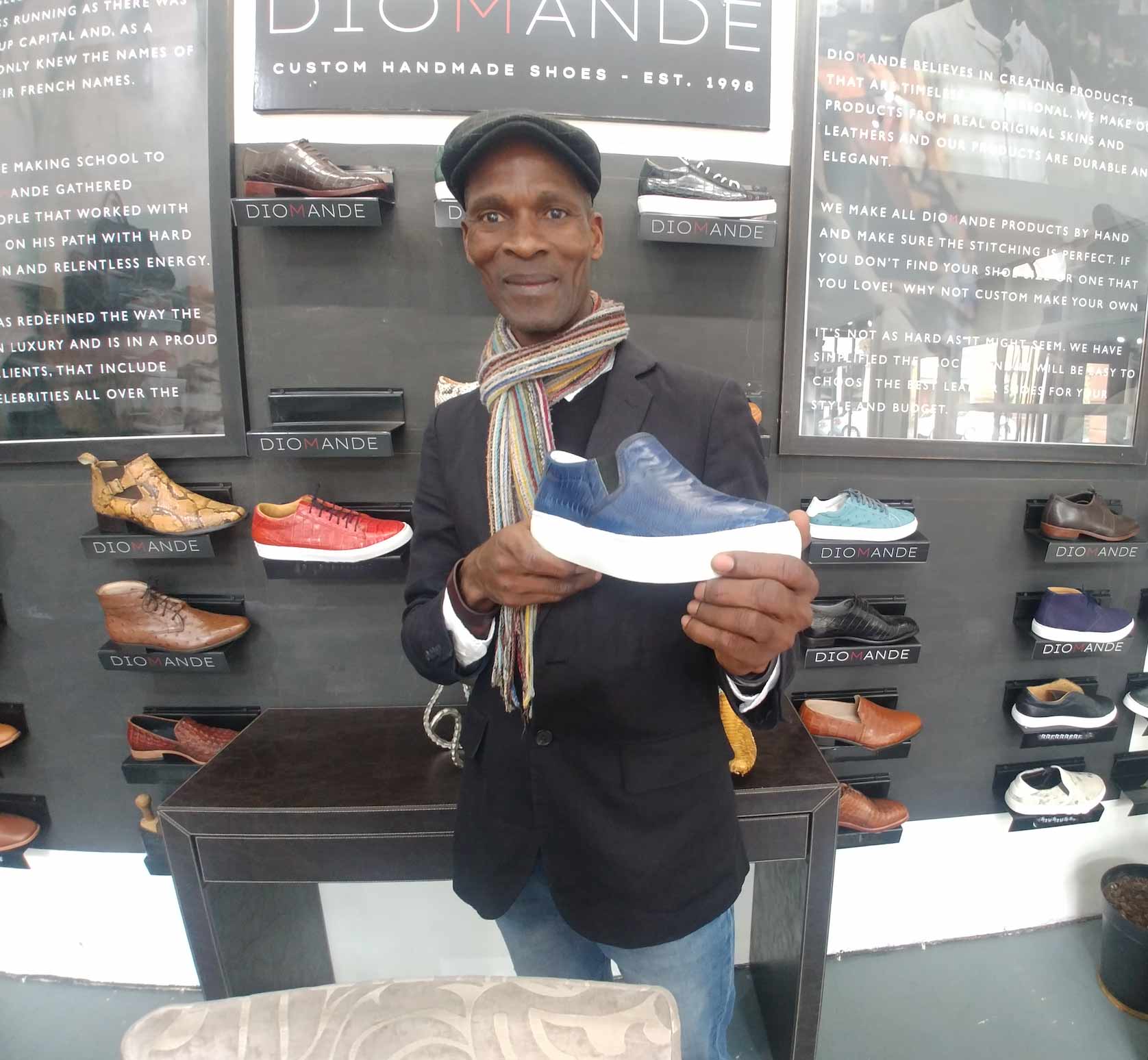 In 1998, Diomande Mamadou, after discovering his passion for shoe making at the age of 12, established his own business in Cape Town, South Africa.
A native of Côte d'Ivoire, Diomande wanted to discover his continent and arrived in South Africa in 1998 at the age of 28.  Initially, he struggled to get his shoemaking business running as there was no access to start-up capital and, as a French speaker, he only knew the names of the materials by their French names.
As there was no shoemaking school to learn his trade, Diomande gather knowledge from people that worked with leather and set off on his path with hard determination and relentless energy.
"For me, making shoes is about love. It's about how the shoes make you feel when you wear them. The little imperfections in the skins make them perfect. The heart and hands that make them. I love what I do and I want people to be comfortable and happy when they wear my shoes."
Diomande believes in creating products that are timeless and personal. We make our products from hides and skins that are ethnically sourced in South Africa. Our products are durable and elegant.
We make all Diomande products by hand and make sure that the stitching is perfect. If you don't find your shoe size or the style you want, we can custom-make a pair for you.
It's not as hard as it might seem. We have simplified the process and it will be easy to make the best leather shoes for your style and budget.